Brand story: How a surfer made $2 million with vintage sunglasses
In November 2009, Tom Stewart brought back a pair of vintage-inspired sunglasses from a surfing trip to Australia. What he didn't know was that 2.5 years later, he would use the sunglasses and his love for the outdoor activity to start a company with his friend Michael Charley to sell affordable sunglasses.
In July 2012, the two friends created their new company, Sunski, on the crowdfunding site Kickstarter with an initial funding goal of $9,800. They achieved that goal in two days, and by the time the campaign ended, they had raised $157,000 - the third-largest fundraising project for a fashion product Sunski had completed at the time.
What started as an idea to revive the sunglasses market with retro designs was not expected to rocket into a well-known brand with a $2 million market cap, redefining what quality fashion sunglasses are for outdoor enthusiasts.
But how did they do it? This article will tell you the answer through 9 best marketing strategies in Sunski's brand career.
Create a virtual "try before you buy" feature
Many companies have a rich product assortment to attract a wider audience, and there's no harm in that. But it can make it very difficult for site visitors to locate and find the right product for them.
After all, the more choices consumers have, the harder it is to decide what they want.
Sunski has devised an ingenious solution to help visitors narrow down their choices based on three filters: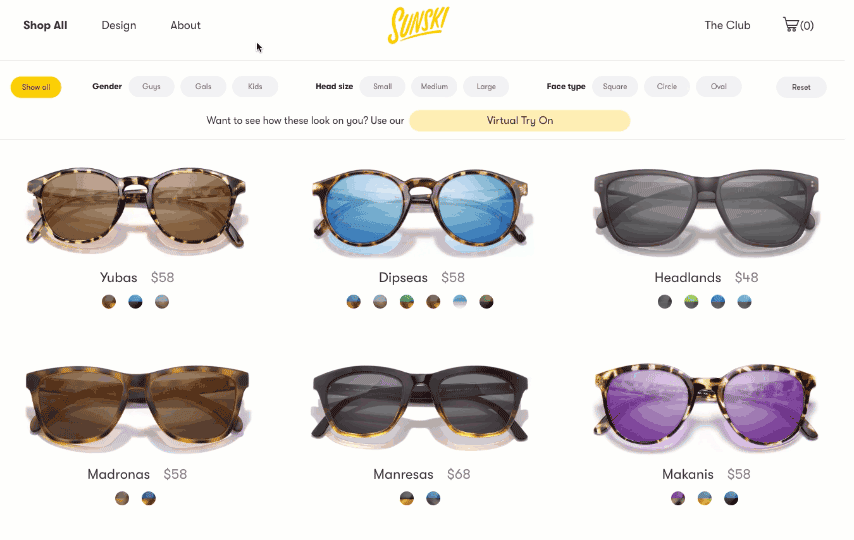 But that's not all. Sunski also created a virtual "try before you buy" feature where you can take a picture of yourself and see what you look like in their sunglasses.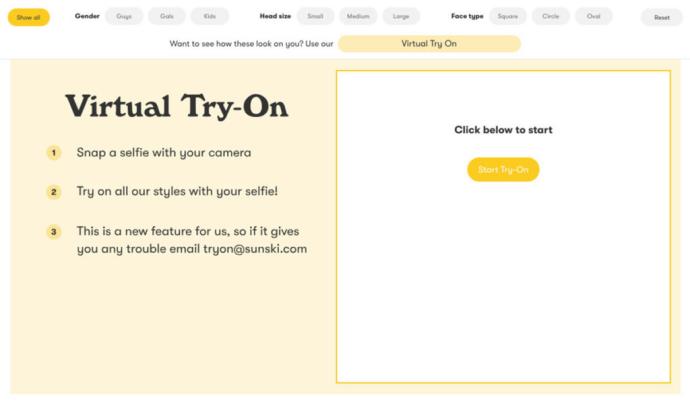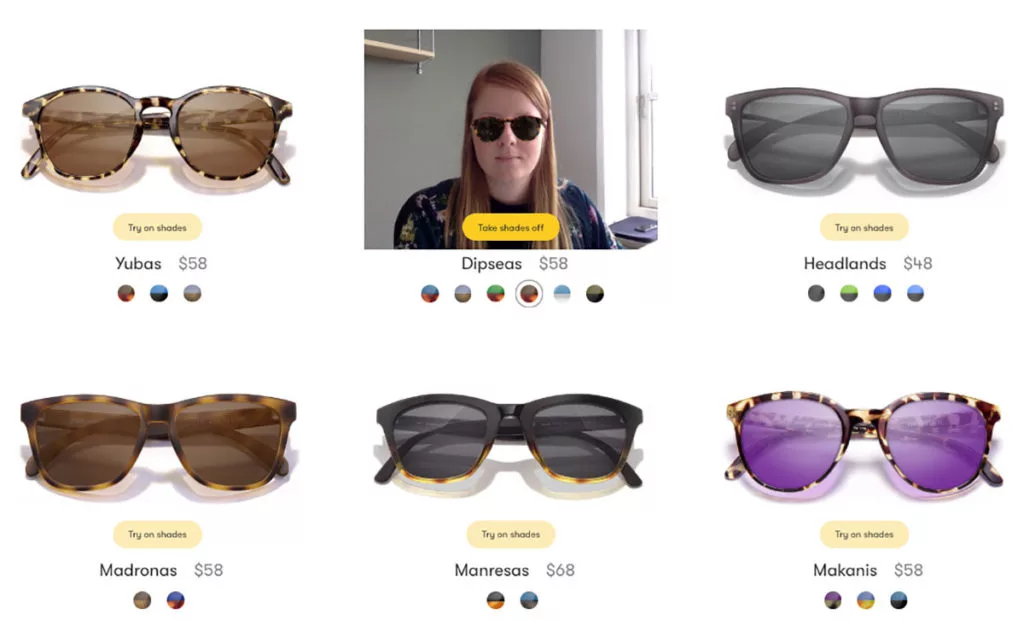 Filtering and sorting by preference better help web visitors easily find the content they want.
Also, give visitors an opportunity to use the product visually. If you are selling home decor products or furniture, it's a good way to create a feature module that allows customers to upload a photo of the room.By doing this, they can put the product inside to see how it actually compares. This interactive model is both fun and effective. You can even find third-party tools online that offer virtual trial software for different types of products.
Memorable video FAQ strategy
Most online stores have a FAQ page to list frequently asked questions and solutions. But the problem is that this area isn't always easy to find and the content is often too long and difficult to read - visitors may then give up looking for the information they need.
Sunski found a fun and creative way to answer visitors' most pressing questions, such as combining video and singing.
People love watching videos, and this way the stream of information not only looks fun but is also more memorable when the song starts playing.
Sunski has integrated its FAQ videos into all product pages, making it easy for consumers to find the information they are looking for on the front end without leaving the current page.
At the bottom of all product pages, there is a drop-down menu of their most frequently asked questions, including topics such as return shipping information.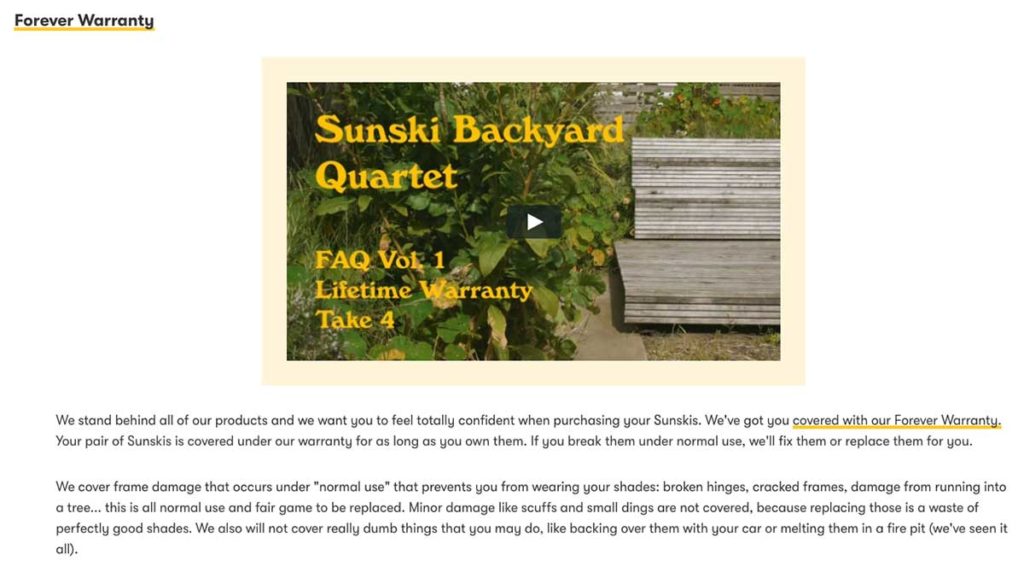 You can try brainstorming about creative solutions that can be given to convey the message of boredom. Or you can use videos or songs as Sunski did and use images, animations, etc. It's better to choose an approach that matches your brand and communication style. Then make it easier for visitors to find the information they want without having to leave an important page such as the product detail page.
Retaining existing customers through an 'admirable loyalty club'
Any good marketer knows how important customer loyalty is. It's more cost-effective to retain existing customers than to acquire new ones. With the right incentives, you can turn one-time buyers into repeat customers and get your brand stuck into consumers' minds.
But what incentives should you use and how do you use them?
The best way to keep users coming back is to create a loyalty program that rewards users based on their engagement.
Sunski's Loyalty Club is based on a simple system: when a customer takes a certain action, they are rewarded for it.
The call to action is clear on their customer club page: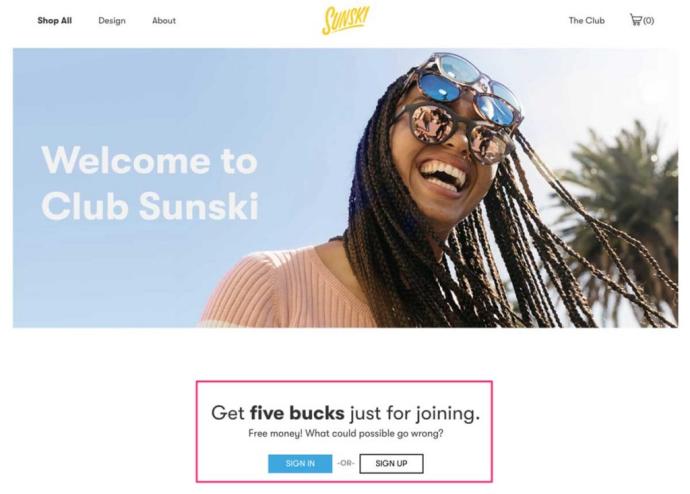 More ideas:
Invite users to share on social channels
Obtain permission for email marketing
Enrich important data with personal information
Encourage repurchases
Lifetime warranty on product quality
Sunski knows that high-quality products are what will make the brand go far in the marketplace. That is why they are not afraid to offer a lifetime warranty on all of their products.
This smart move tells customers that they are very confident in the quality of their products. When you are shopping online, you usually don't have the ability to touch or feel the product or measure its quality. It is difficult to assess whether the product is worth the money.
There is no doubt that Sunski does a great job of this. When you first enter the website, there is a column at the top that says "Lifetime Warranty".
Offering a lifetime warranty or even an extended warranty for your product can prove to consumers that the product is worth buying. Remember to amplify the benefits of your warranty and make sure every customer is aware of it. Also, once you promise to offer a lifetime warranty, make sure you keep it.
Promote brand values
Building a brand with ambitious values is something every company should strive for. Sunski is a good example, one of their core values is environmental protection, and that is what they include in their website.
Take a look at their home page and product pages at: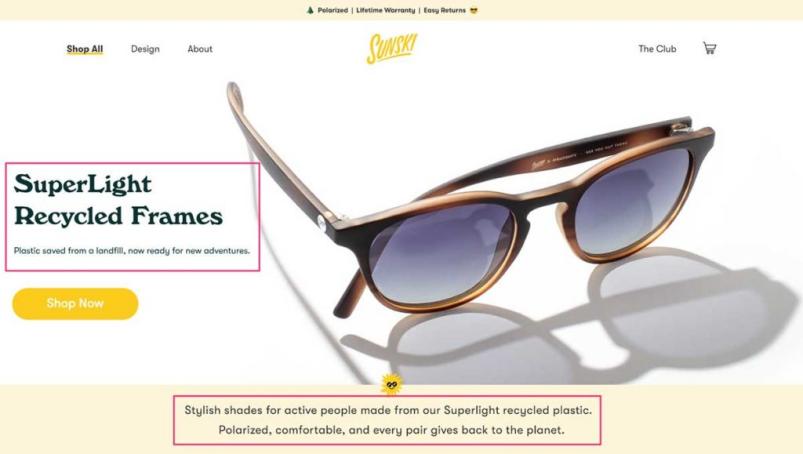 You have to determine which values are more appealing to your audience and incorporate them into your brand. And it's important that you do so for charitable purposes, not just for marketing purposes. If you are not authentically practicing your values, consumers will eventually see through you. Make sure to incorporate your brand values into all marketing activities, such as live messaging coverage, retargeted audience advertising, commercials, etc.
Using "package marketing" to increase customer engagement
Many brands neglect the packaging of their products.
I've lost count of the number of times I've bought something online only to receive plain plastic bags. This skimpy packaging is always an overwhelming bummer.
Product packaging is important because it reflects the identity of the brand. If you know how to use it properly, it can be a great marketing asset.
For example, the following picture shows the packaging of Sunski's products: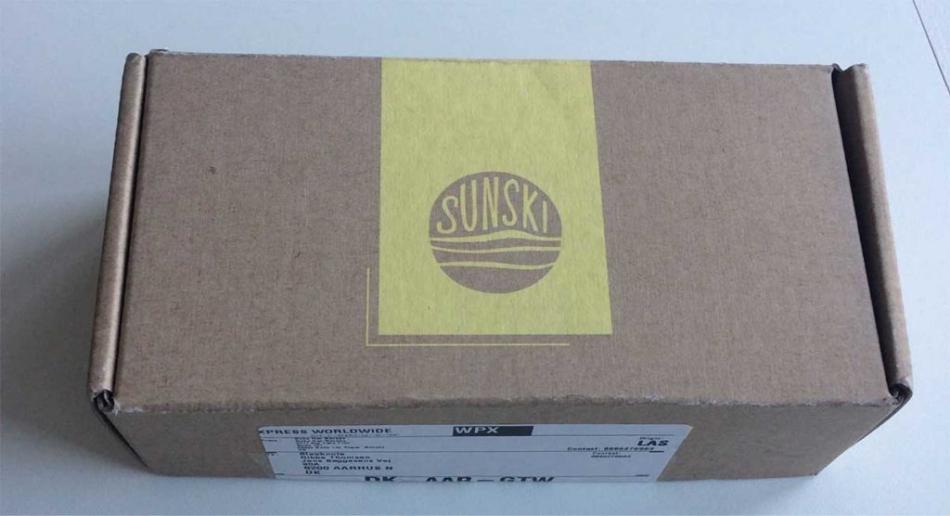 It is clear that Sunski has put a lot of thought into the packaging. It's a small cardboard box with Sunski's logo on it.

Use the package as a marketing asset with a creative call to action. This could be asking for a social share or review or inviting buyers to request a discount code for their next purchase. Finally, make sure the packaging, brand values and design solutions can be aligned.
Win back lost revenue with simple emails
When I first visited Sunski's website, I added a pair of sunglasses to my cart and then, like 75.6% of consumers, I abandoned the items in my cart.
Now, because I had signed up to receive emails from Sunski (as there would be to get a $5 discount), they have received my email and can contact me now, which is exactly what they did.
15 minutes after abandoning the subscription, I received the following email.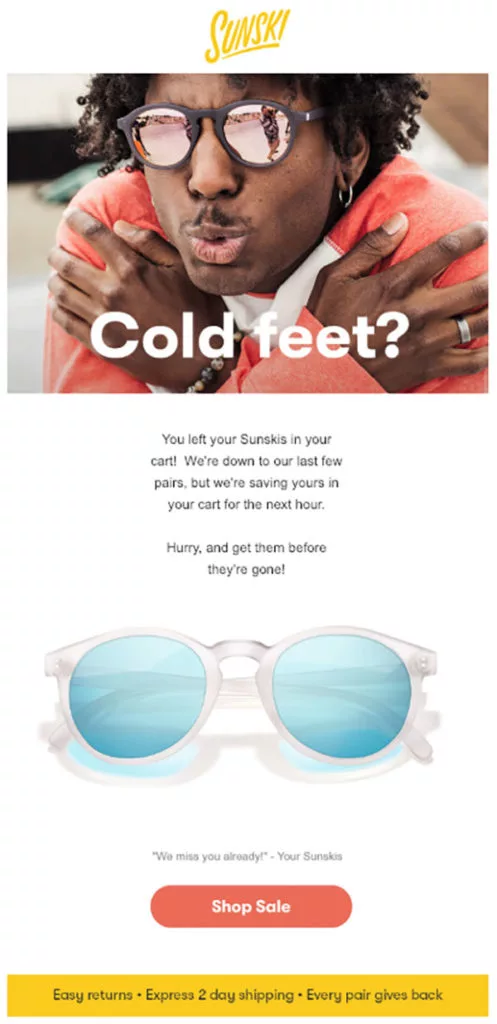 To summarize.
Eye-catching images: By capturing the reader's attention with interesting images, they increase the likelihood that the potential reader will continue reading.
Scarcity: How do you get consumers to put back abandoned products? Sunski lets you know that there are only a few items left and that you should grab them if you want them.
Abandoned products: The most important things in this type of email are the items left in the cart. Sunski puts an oversized picture of them and makes them the star of the email, prompting you to place an order.
Simple description matters. Sunski doesn't give the reader too much information, only the necessary content.
Extend the range with a reproducible recommendation engine
As part of the loyalty program, Sunski encourages club members to promote their own brands and products.
Identifying visitors from specific email campaigns is an effective way to reduce buyer friction and get more sales.
Consumers don't even need to knock out an email by hand - Sunski already helps write it. All the customer needs to do is enter the email address of a friend or family member and click send.
Enrich reviews with multi-step review sequences and add credibility
Consumers rely on the opinions of others when shopping online. In fact, 55% of online shoppers consider buyer reviews to be important in making their own purchase decisions, and 77% of consumers read product review sections before shopping online.
Send an email shortly after your most recent customers received their product (depending on how long it takes for your product to ship). Doing so will give customers enough time to try the product as it is still fresh in their minds from their purchase.
Make it easier for customers to review your product and ask them for additional information that can then be shared with customers who are willing to buy. Avoid offering discounts in exchange for reviews to reduce the number of lazy reviews from discount seekers. Instead, offer discounts after people write a review in exchange for a chance to share.
Finally, remember to use the positive reviews you receive in your marketing to gain social acceptance.
Hi, I am Rogers, the webmaster of Woospy, a blog writer and a normal E-commerce businessman. I have been running Amazon and Shopify stores for more than 3 years. During the period of running my own stores, I've been super aware of the exhaustion and helplessness of doing e-commerce business sometimes. This is the main reason why I created Woospy. There are over 300 tools and software I used or knew collected on this site. I believe these tools, software, and tutorials can provide other sellers with a lot of inspiration and improve their efficiency to some extent.
Bro, hope you can enjoy my collection here! Hang on there and the best time is coming!
Related posts