What opportunities can TikTok's traffic monetizing bring to e-commerce sellers in 2022?
Today TikTok is like a traffic pool, worldwide users are growing very fast, and TikTok's commercialization ability is also strengthening. Major e-commerce sellers are starting to layout domestic and overseas marketing, hoping that the new traffic platform will bring new opportunities for cash. Today I'll explain to you → what new monetizing opportunities will e-commerce sellers face on the TikTok platform?
What are the stages of TikTok's future traffic monetizing?
TikTok's future development is summarized in these four stages:
The first stage to TikTok ADS, brand advertising, challenges, infomercials;
The second stage is the emergence of KOL, the birth of MCN institutions;
The third stage is the formation of e-commerce closed loop, online shopping cart, live shows, corporate brand account function;
The fourth stage is to refine the content IP, the formation of social media matrix, as a programmatic system tools, to find a suitable TikTok commercialization model. It'll take may be six months, may be shorter. The Internet is ever-changing, who knows what kind of surprise will be on tomorrow.
The current monetizing ways are advertising (brand advertising, traffic attraction advertising), live (show bounty + live e-commerce, currently show bounty is dominant), e-commerce (paid traffic + free traffic, most of them are channeled to an e-commerce website for conversion), derivative peripheral services (gadgets, data platforms, advertising agencies, etc.), creator funds (US + five European countries platform traffic subsidies).
Today we will focus on explaining e-commerce monetizing through TikTok.
What are the advantages of the TikTok e-commerce traffic monetizing?
Strong initiative. Traffic to their own TikTok accounts can be monetized, unlike advertising can only wait for others to find. The creator account who has 1000 followers can put mall links onto the video, while merchant account who has zero followers can also do that. Advertising accounts are generally required to have more than 200,000 followers.
Sustainable. E-commece sellers make money directly through the TikTok platform traffic. Platforms like TikTok encourage sellers to do so, and this kind of act will be more sustainable and supported.
High ceiling: if you tried FB advertising before and know things about e-com shops such as Shopify, you'll know that cross-border e-commerce is a really way to make a lot of money. TikTok + e-commerce is a low-risk but high-odds event, so do you still need to consider whether it is worth doing?
Today I will also analyze the monetizing opportunities of TikTok e-commerce in 2021 from three perspectives: traffic side, platform side and product supply chain.
What are the opportunities can TikTok's traffic monetizing bring to?
Traffic side
Traffic is the most important part of business activities. First, mastering the traffic. Second, matching the products.
But if there is only the product, no matter how good the product is, without traffic, everything becomes a building in the air.
So I suggest you do TikTok first to do traffic number. Whether there is no product, there is no store, through the first to do traffic account (pets, funny, drama and other types), first familiar with TikTok account operations, feel the flow of the platform.
The traffic side of TikTok e-commerce, mainly in two parts: paid placement and free diversion.
Paid traffic contains infomercials, shake + ads, sending an order through CMP, sending an order through email.
Free traffic contains home page guide private domain, home page with direct link, shopping cart, comment private message interception, live streaming.
Currently, 80% of the players are playing free traffic, 20% or even lower are doing advertising. From everyone's overall feedback, the cost of TikTok advertising is very low, is less than 1/10 of Facebook advertising. 20% of most people have not yet mastered TikTok advertising, only a very small number of people through TikTok advertising can vote positive, if the daily consumption of more than 10,000 U.S. dollars, can be ranked in the top ten of the country.
What opportunities can the traffic side bring?
(1) Paid traffic. It is a common way to obtain traffic by paid means and divert it to e-commerce platforms. Oriented groups: e-commerce sellers.

At present, TikTok paid advertising method is mainly to vote for infomercial and shake +, followed by looking for cooperation wAt present, TikTok paid advertising method is mainly to vote for infomercial and shake +, followed by looking for cooperation with celebrities. We know that after the development of many traffic platforms, the most core revenue is to sell advertising, TikTok is also the same.
At present, the price of advertising on the Tik Tok platform is very cheap, it is recommended that you start to familiarize yourself with the next paid play because the current low cost is a very good exploration stage.
(2) Free traffic. Original or pseudo-original video, comments, private messages, etc. to attract cash. Oriented groups: individuals and studios. This should be a common way for everyone to play at present, only to achieve the effect of short-term profit. The operation is similar to paid, which is to divert to e-commerce sites or private home pages.
Process: release video diversion → guide users to click the link → account home page with links → to e-commerce shop(Shopify) payment order.
In addition to diverting traffic to their own online stores, some of them do fake products will choose to use WhatsApp to take over, and then through customer service chat order conversion. The fee traffic will certainly always exist because of the favorable differential and the low threshold for participation, which will become a sideline option for many people.
(3) Original IP content. Create an IP through the creation of high-quality content, and then expose the brand in traffic. Oriented groups: MCN agencies and creators.
The value of the original IP persona is great, but very little is being done at the moment, and the platform is scarce of quality content accounts. I'll help you analyze where the difficulty lies? →TikTok currently covers more than 180 countries and regions, with scattered traffic, great cultural differences, and the need to overcome the language challenge.
Layout order: first set the field → set the product → set the persona → set the content
(4) Live streaming. There are 3 ways to attract traffic freely: shopping cart, guide home page point link, diversion private domain. However, limited by the platform function, many people can not achieve it. TikTok live e-commerce difficulties are the people, goods, and place. TikTok is aimed at worldwide customers, so people become the most important part, including the hosts and operation specialists. Live broadcast requires extremely strong promotional capabilities, the need for professional scenery, product selection, control of the field, forced order, etc..
In addition to the 4 opportunities to do their own traffic channel, there are also opportunities to provide services based on traffic monetization.
(5) Advertising agency/account / live on behalf of the operation. For the brand owners, traffic owners to provide advertising account and account / live operation of the team.
The application for advertising agency rights is relatively simple, mainly the first three months of performance assessment. The difficulty of operation lies in the fact that there are no customer resources compared to the current agents. And everyone cast TikTok feel more difficult, there is no consumption, and the agent's profit is to consume rebates. So at present, it is difficult to make money by TikTok advertising agents alone. The TikTok live operation is hard work, to help business owners operate TikTok account, at this stage can only increase the powder as a KPI, earn a little labor difference. The reason why TikTok live show demand exists is that the shopkeeper has no time, no anchor, no operation specialists can support to do store broadcast. But now the whole product function is not yet enriched, and when it is enriched, the whole market demand will rise. At this stage, this job is not recommended.
(6) MCN and influencer intermediary. Gather the excellent creators of TikTok, set up a guild organization, help creators to connect with business cooperation, and earn the difference or service fee. MCN and influencer intermediaries are essentially matchmaking games.
(7) Other derivative services. Based on TikTok traffic operations to provide data analysis, management tools, intelligent marketing software, etc. We are familiar with the data analysis platform, group control software, watermarking tools, early warning tools and so on. Now TikTok's commercialization is too limited when operation specialists operate for a while and will find out.: "too early". Typical is the data analysis platform. The main platform currently on the market is http://tikstar.com because they can get the most front-line user needs. People who wanna do platforms like Tikstar are also in a difficult situation. They want to charge VIP membership fees, but still do not dare to charge, because most players are not yet able to make money steadily (mainly refers to TikTok e-commerce). When the customers can not earn money through TikTok, it will be very difficult to let them spend money to buy TikTok-related services.
Platform side
Tik Tok is a global platform, which leads to dispersed traffic, young users and cultural differences in different regions, which directly leads to the phenomenon of "large traffic, difficult to convert". At present, the main platforms that undertake TK are Amazon.com and other platform-based e-commerce, independent stations and private domain conversion.
It is not recommended that you import the traffic into the platform e-commerce, because there is a price comparison between the platform, will cause customer loss. Independent site is currently the mainstream choice, you can do off-site traffic from Facebook, YouTube, Tik Tok and other social platforms. There are some high-customer-order, customized goods, will choose to first lead to WhatsApp and other private domain platforms, through customer service 1V1 exchange, and then convert PayPal payment.
(8) Ecom shop operation / Agency Operations. Undertake TikTok traffic themselves or on behalf of creators/brand owners to build and operate Ecom shops; brand owners of Ecom shop operations will become a series of projects including Ecom shop construction, operation, TikTok account operation, other social platform account operation, traffic picking and so on.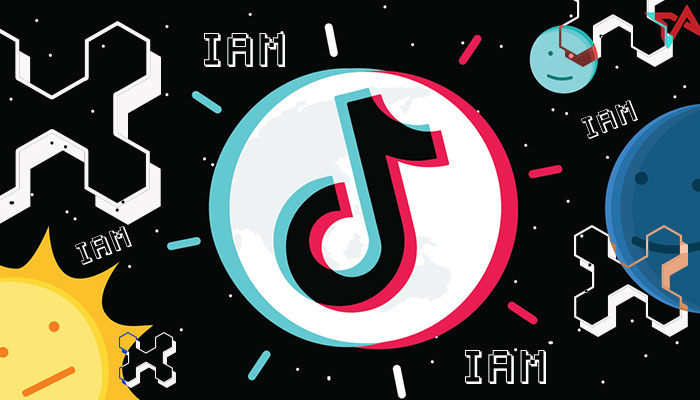 Product supply side
With the traffic and platform, we are returning to the product, which decides to pay or not to pay the root is the product. Now the TikTok product sources are mainly in three forms.
A. Do dropshipping, direct synchronization of orders to the speed sellers to do a piece of hair, sales are not large, logistics trouble products will be given priority, the model is very mature, many foreigners doing independent stations are also using this approach; very friendly to individual operators, is the preferred way, independent station selling price to set their own, speed sellers can choose a lot of sellers, the whole process of their own do not have to touch the goods, save energy The whole process does not have to touch the goods, saving energy.
B. Own brand or supply chain, overseas warehouse. However, such players currently have very limited investment in TikTok, because TikTok's traffic is limited. Amazon is in Facebook, Google to do this kind of more.
Product supply side and then to do a quick sale, Taobao are certainly no opportunity, even if the traffic characteristics specifically for TikTok to do the platform, now there is no opportunity.
(9) Relying on TikTok's traffic to build a product brand, the first thing to consider is whether there are opportunities. I think there is because the success story of a new product brand triggered by the social platform is becoming more and more common in the past two years.
(10) Brand distribution/affiliate mall. Integrate (sign authorization) domestic quality brands, provide to TikTok creators to promote sales. And then the affiliate mall is for TikTok traffic characteristics, pick products, pick supply chain, centralized distribution to creators. At present, the future is most worth doing, involving the selection of products, docking creators, storage and logistics, capital turnover and so on. The bad point is still the reason for the platform and we still need to wait. Affiliate mall now has a product model that is relatively simple. The core function is to shelve goods and provide distribution to creators. It is predicted that functions such as product video materials, multi-level distribution, and community management will be added iteratively in the future.
Finally, I hope you grow quickly, take fewer detours, and create a TikTok account with sustained vitality.
For those who have other questions about TikTok operation, please send me a private message. We can exchange experiences together. Welcome to my website more often to learn more about TikTok. I will provide you with more professional product selection ideas, operation skills and promotion tactics, so as to realize traffic monetization as soon as possible!
Hi, I am Rogers, the webmaster of Woospy, a blog writer and a normal E-commerce businessman. I have been running Amazon and Shopify stores for more than 3 years. During the period of running my own stores, I've been super aware of the exhaustion and helplessness of doing e-commerce business sometimes. This is the main reason why I created Woospy. There are over 300 tools and software I used or knew collected on this site. I believe these tools, software, and tutorials can provide other sellers with a lot of inspiration and improve their efficiency to some extent.
Bro, hope you can enjoy my collection here! Hang on there and the best time is coming!
Related posts