Sports products have always been a big business, and in the market, marketing determines this all.
Nowadays, the world's major brands have been stationed in TikTok, and the platform is being upgraded, with celebrity marketing, challenges, and fancy material stickers being the must-have promotion methods for brands.
It is worth mentioning that PUMA, a German sports brand, is one of the companies that have taken advantage of the TikTok platform traffic windfall. PUMA has set its sights on TikTok, the world's most popular short video platform, with a different kind of marketing campaign.
Let's see how PUMA achieves marketing effect and enhances the brand through TikTok?
First, increase exposure through the creation of a brand hashtag challenge
PUMA has adopted a multi-layered marketing approach on TikTok. Firstly, it created the brand hashtag #puma to attract users in the TikTok community by virtue of its novel advertising format and content design, stimulating users' desire to imitate and create, allowing them to play with their imagination to shoot their works and use the brand hashtag to publish them on the TikTok platform afterward.
Through different cross-dressing, dance movements, fancy soccer, and other sports, together with various sports and fitness professionals to show different styles of shoes and clothing, creating a sports trend circle exclusively for PUMA.
Second, use the influence of celebrities for marketing
In addition to setting up a hashtag challenge, PUMA chose to promote its new products to soccer players by placing dynamic ads on TikTok and inviting soccer celebrity Neymar Jr. to help with marketing through his influence. As you can see from the video, Neymar Jr. shows off his ball skills in his new boots. From kicking to throwing skills, these ads show Neymar Jr. doing what he does best.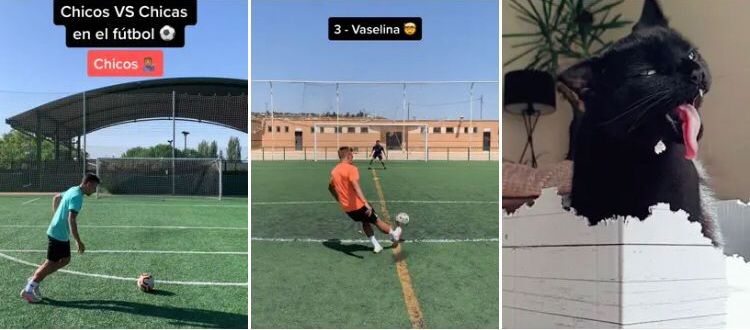 In addition, PUMA also set up a "Shop Now" button to lead users to a login page for shopping to bring better conversions.
Third, the use of In-Feed ad presentation format delivery
PUMA chose three ads with traffic targeting in the TikTok video stream. The ads also provided cool and complex animations and visual effects that enhanced the look of the product while making the video more appealing to TikTok users, who swiped to it and then the lead tab appeared, which could jump to the landing page when clicked.
Finally, PUMA's three In-Feed ads reached over 20 million users in the UK, meeting the brand's campaign budget in the most effective way possible:
26% effective view rate
Huge viewership of 3.9 million views in 2 seconds
0.99 GBP/CPM
The campaign achieved significant results and the marketing data was enough to prove that TikTok users were interested in PUMA's community content!
PUMA brought originality and creativity to the entire marketing process through the hashtag challenge + celebrity marketing + In-Feed ads, bringing thousands of users to the PUMA Future Z landing page.
For sports sellers, when they want to promote their products on TikTok in the early stage, they can learn from the PUMA brand's playbook and increase the exposure of their brand accounts by setting up hashtag challenges and choosing the form of ad placement that fits their budget.
PUMA's celebrity marketing is relatively expensive for most sellers and may be beyond their budget. Therefore, it is recommended that sellers who have a certain follower base and traffic can consider the option of cooperating with influencers. Because influencers interact with followers at all times (they are also content spreaders), and the price is more affordable compared to celebrities, so influencer marketing is the most suitable for general brand marketing and publicity, but also the transition to a well-known brand marketing model.
Hi, I am Rogers, the webmaster of Woospy, a blog writer and a normal E-commerce businessman. I have been running Amazon and Shopify stores for more than 3 years. During the period of running my own stores, I've been super aware of the exhaustion and helplessness of doing e-commerce business sometimes. This is the main reason why I created Woospy. There are over 300 tools and software I used or knew collected on this site. I believe these tools, software, and tutorials can provide other sellers with a lot of inspiration and improve their efficiency to some extent.
Bro, hope you can enjoy my collection here! Hang on there and the best time is coming!
Related posts