The latest shopify+TikTok complete sales tutorial for 2021 (Part2): How to promote your Shopify store on TikTok
With the TikTok channel installed on Shopify, we can start creating TikTok videos to promote your business. Most of the content on TikTok is short videos with effects and music. If you don't know how to make such videos, you can find its tools on the TikTok business dashboard.
To make your first TikTok video, go to https://ads.tiktok.com/, and log in with your corporate account. Then, you can check the main menu, Assets > Creative and make a TikTok video on this page. Please click the "Create" button to open the "Videomaker" panel.
This is the video creation panel, which shows 3 options to help you create a complete ad video.
Video Template: Create a slideshow video for the ad. The video will be based on editable and modifiable templates.
Smart Video: Upload product images to this smart video feature and it will generate a video with background music. With many effects and music available, you don't need time to learn new video editing tools or find copyrighted songs.
Smart Video Soundtrack: If your video doesn't have a soundtrack, don't worry. Let TikTok's smart video soundtrack find one for you. Smart technology will generate a soundtrack for your silent video, and all you have to do is upload the original video to this tool.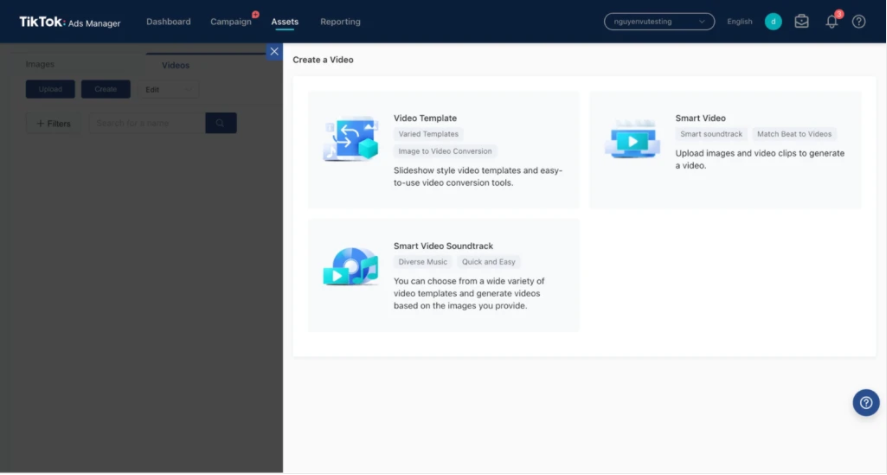 Once your video content is ready, you can proceed to the next step, which is to set up the ad series. In the dashboard page of Tik Tok Ads Manager, please click on the Create Ads button in the middle section.
The next page will allow you to set up your ad campaign. First, you need to select the ad target and make some changes to the settings.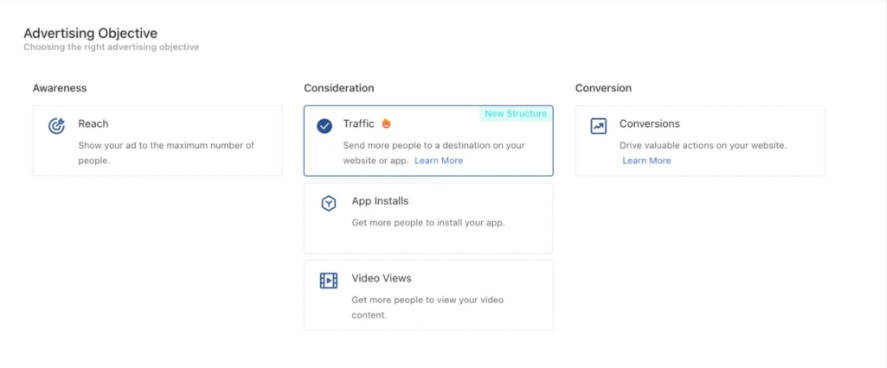 In the ad targeting settings, you will have the same menu as other ad platforms with awareness, consideration and conversions. The part of this page you should focus on is the A/B testing feature: this split testing feature allows you to choose between 2 variables Targeting and Creative. Targeting helps you to target your ads to two different target markets at the same time using the same content and landing page. Otherwise, Creative allows you to test two ads' content on the same audience. This A/B testing feature is useful for optimizing your ads, regardless of the strategy you use for your campaign.
The next step will require you to handle bids and targeting. Most of the settings in this step are similar to those of other advertising platforms. However, TikTok is primarily a mobile app, so there will be some additional options related to mobile devices. You can also select the TikTok pixel and how to track your ads from this panel.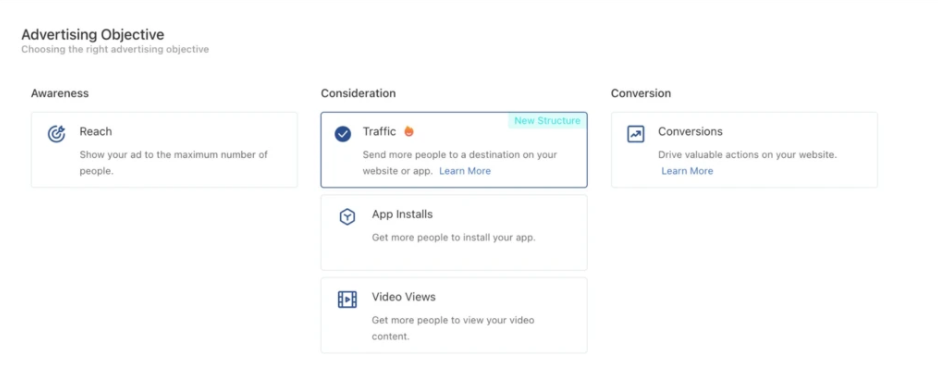 After completing some settings for the ads, you just need to set up the ad content you have prepared for this campaign. Even if you don't have any videos yet, you can create video content directly on this page. There are two types of ads for you to choose from, single video and a single image. However, since TikTok is a shared video network, only single-video ads will work on TikTok.
Just like the video creation feature on the Assets/Creatives page, rendering ad videos is easy, or you can use videos previously created from the library.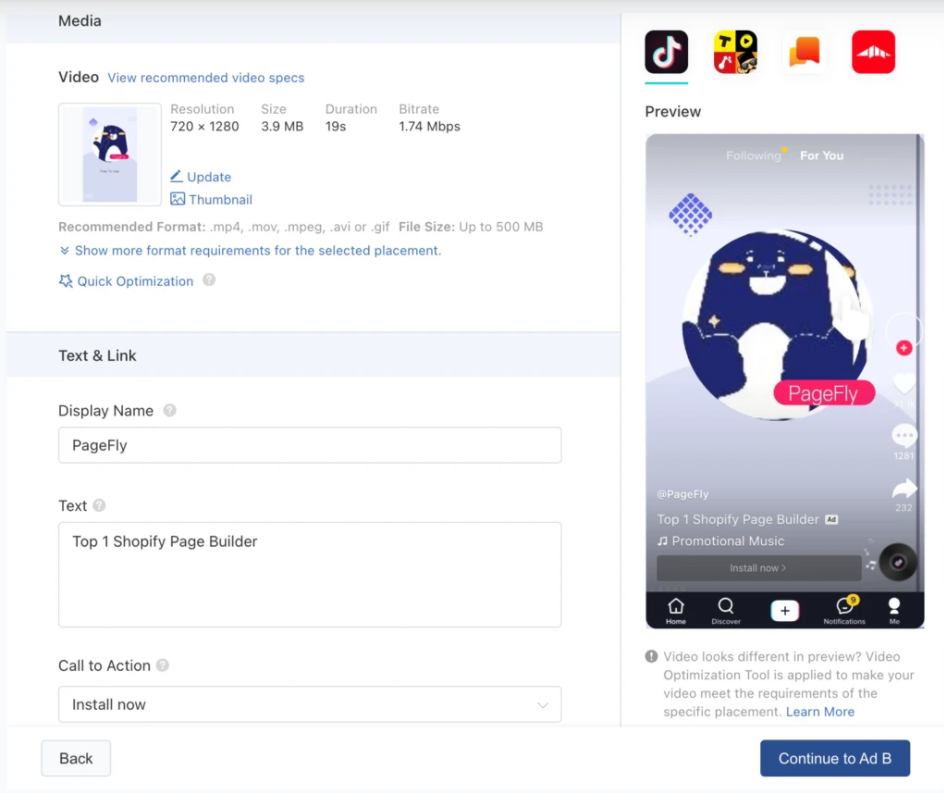 Since the A/B testing feature is enabled in this campaign, you must create 2 ads for it. After you finish Ad A, you can repeat these steps for Ad B. The only thing you need to change is the video content.
After completing the above steps and creating a promotional video on TikTok. Once you have deposited funds into your TikTok Business account, this ad will be ready to send.
Conclusion
With its easy installation and large user base (especially teenagers), there is no reason not to try this huge traffic pool.
If you want to learn more about Shopify and TikTok, please pay attention to "Woospy".
Hi, I am Rogers, the webmaster of Woospy, a blog writer and a normal E-commerce businessman. I have been running Amazon and Shopify stores for more than 3 years. During the period of running my own stores, I've been super aware of the exhaustion and helplessness of doing e-commerce business sometimes. This is the main reason why I created Woospy. There are over 300 tools and software I used or knew collected on this site. I believe these tools, software, and tutorials can provide other sellers with a lot of inspiration and improve their efficiency to some extent.
Bro, hope you can enjoy my collection here! Hang on there and the best time is coming!
Related posts